This story comes to us from  Austin, TX.
"I've only had a handful, of run-ins with ghosts. I've never seen an actual apparition. I've seen things move, but that is not the story, which I tell today. For a few years, what happened, would bug me for a long time.
I worked at Roy's Taxi, from 1995-2006. I was a dispatcher, but also drove from time to time. Yes, you may play Prince's Lady Cab Driver, in your head, when you think of me. =P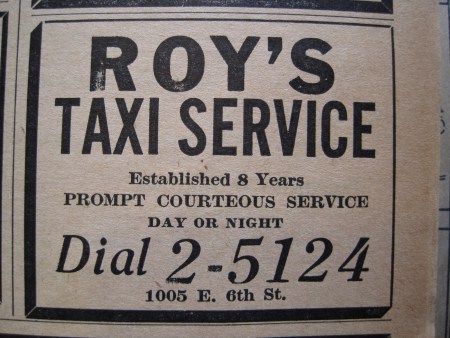 Back in 1997, when I was 26, I actually lived at Roy's Taxi for a year, with my then boyfriend. The business, was ran out of the house that Roy Velasquez senior, built for his family. The house was located in downtown, on the south bound side of IH-35, just a block south of Cesar Chavez.